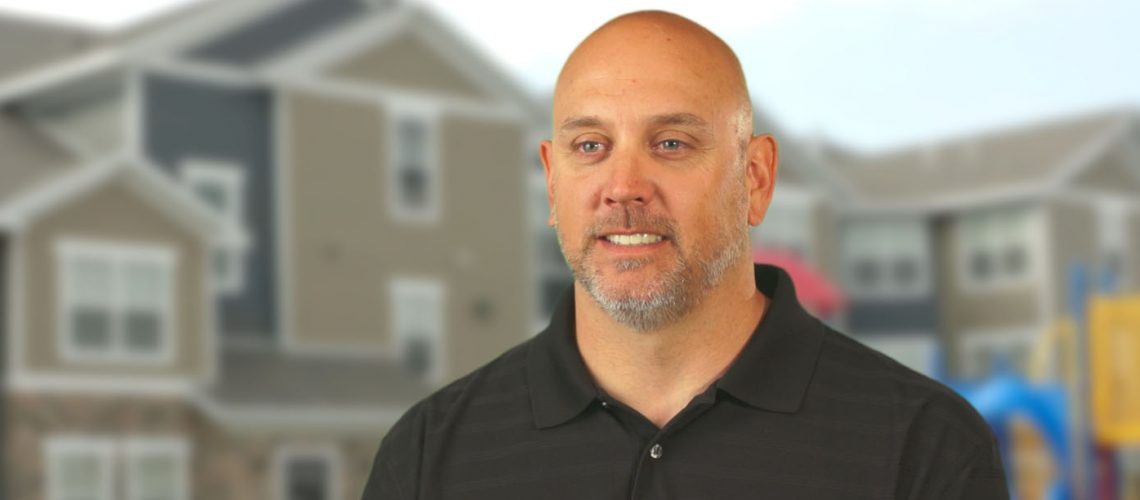 Randy Reese, Owner, BlackWing Elite Builders: 
I've always said that I can't hide from my clients. The place where I do my work is the place they do their lives.
The part about this work that I love is that there's something different every day. No two days are the same. We're helping better other peoples' lives and we better our own by mastering every new challenge.
We define ourselves as precisionists.
My background in construction started as a child, following my father who's been in construction all of his life. I got a construction management degree. I put myself through school working construction and gaining valuable experience there. From that point I worked for a general contractor for eight years; six years as a project manager, two years in the field being a job supervisor. For the last ten years I've worked with Costello Construction and Costello Companies to build affordable housing.
The pride comes at the end of the job when you see the building and hear from the tenants. How much they love living in their units. How well they've stood the test of time. Every phase in construction is designed for that and nothing else.
BlackWing Elite has some built-in standards for who we work with, who we hire, who we trust. We find the very best people in the industry and use them to their highest capabilities.
The expectation we set for our teams is simple: you should already know what we expect. We work at a level of performance and trust now that, the standard of excellence is unspoken. If you need it articulated, you're probably not the right fit for our team. And when something is not right, whether it's something small or a very big issue, you will hear from me.
It's not just that we understand technique, best practices, craft, call it what you will. We understand the human dimension to elite performance. We understand how to work with those leaders of the pack. That's a very good skill to bring to our clients and partners.
At the end of the day, we're really in the business of a good night's sleep.
When I arrive on a job site, whether I realize it or not, I am constantly looking for things that look good or things that look bad. If there is anything that doesn't look right, we get corrective action on it before it becomes any sort of issue. Even when I'm driving around town, I'm looking at other people's buildings and seeing the right and wrong way to do things. It's a bit of an obsession.
One of the items that I am adamant about is water infiltration, flashing, and so on. If you get water inside the shell of your building, it deteriorates it so quickly. I've seen buildings go from something beautiful to junk in a few short years. You have a responsibility to those tenants to prevent that.
We define ourselves as precisionists. We pay great attention to detail. We take the time to get those details correct. We continue to stay on top of technology and continue to evolve as the building industry evolves.
BlackWing Elite builders is a small company in the sense that you have very small team to deal with. We are very efficient at what we do. You will deal with me or my field guys directly. There is no one to muddy the waters. But we're a big company in terms of the standards we uphold and the ambition we bring to each client.
We've got the industry honors and awards, but the real seal of approval comes from our owners and tenants.
I wouldn't have guessed it when I was younger, but this has become my passion. To give people a nice place to live – a place that they can call home.